WOW Network Blog for Women
Welcome to the WOW Network Blog where we bring the expertise, wisdom, and insight of our expert community to you through written word!
The contributors of this blog are seasoned entrepreneurs, network marketers & corporate professionals joining together to share their knowledge & experience. Topics range from money, career advice & personal development.
Subscribe above & begin to see just why the WOW Network is quickly becoming a trusted resource for women everywhere!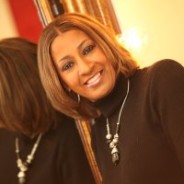 This past weekend, I was blessed with an opportunity to speak to a group of women that were a part of The Children's Restoration Network, Roswell Chapter. This chapter's motto is "Going from Homeless to Wholeness". As I prepared for this presentation, I considered their intimate and very personal situations. Though, I've never been homeless, I've definitely encountered situations that caused me to question my "wholeness". With this said, I strongly considered who I should invite to this event. Of course, my girlfriends...
read more