3 Holiday Networking Tips for Lasting Impact by De Harris, WOW Founder/President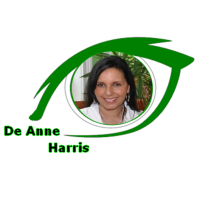 Ready or not it's official the holiday season is well underway. Whether you've met it with open arms or have your own reservations on its arrival you can rest assured that it is here stocked full of opportunities for you to network like no other time of year. What really shines about the season is that with all the upcoming  parties and gatherings you are now able to spread the word about you and/or your business with ease since everyone will be dressed up, looking great and ready to have some fun. You will find that holiday networking allows you a built-in excuse to connect with others by forcing your hand since you are under somewhat of an obligation to get out there and mingle with co-workers and clients due to all of the festivities surrounding the season. No excuses or declined invitations. It is your duty to use the time wisely and rekindle past relationships as you reach out to those you've been 'meaning' to connect with over the past several months.  By starting now you can make a grand impact on your future that will expand exponentially.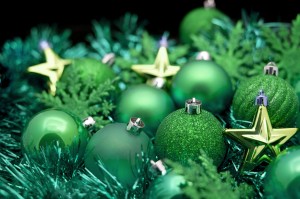 Alright, you're on board. Now all that is needed is a systematic approach toward holiday networking that will provide a slew of  lasting impressions that will grow your connection base well into the new year. You need a networking plan that will allow you to do so effectively but not feel like your doing so much work. By adopting a more laid back approach you will increase your chances of following through and place yourself in the best position for success. Luckily I've pulled together a few holiday networking tips to get you on your way:
1) SAY YES – Simply add a joyful 'yes' to your vocabulary for the next few weeks. You can start by saying yes to those cocktail parties and holiday events that you would normally decline. In fact,  just say yes to everything but do it with the mindset that you are there to enjoy yourself. If you walk in with a happy spirit about you then you will soon see that people will be automatically be drawn to you and want to engage. Hence, 'No-Work Networking'. Just showing up is half the battle. Let the season do the work for you by putting you in the best position to work your magic.
2) BE BOLD – Talk to everyone you meet. Remember, it's the holiday season and many see it as a festive time of year. People are more generous, open and ready to connect. So get over your shyness and share a holiday greeting or simply strike up a conversation with strangers you would otherwise avoid. Don't worry about looking foolish or out-of-place, you have landed in the season to reach out, connect and bring joy to those around you.
3) SEND A NOTE – Get the business card or phone number of your new best friend and follow-up. This is key and will mean the difference between you really reaping rewards or just having a larger collection of biz cards and phone numbers. Mark your calendar as a reminder to send a handwritten card or simply call right before the end of the month to express a cheerful 'Happy New Year' wish! Whichever approach you choose it will be your thoughtfulness that is remembered.
Keep in mind that I'm not saying that you go out and blast those around you by handing everyone you see your business card or share with the world every sordid detail about your business. Doing so is one sure way to burn yourself out quickly and alienate those who come into contact with you.  Doing so now or any other time of the year is just a bad idea since most people listen out of being polite and have no intention of following up with you… ever! So don't be the person who is all about self. Your goal is to be an effective networker by engaging your listener toward action. Note this doesn't happen the first or second time you meet someone. You just want to plant a seed. You must relax, ask plenty of questions and sincerely engage with everyone and anyone you come into contact with over the next few weeks. Work extra hard at making a favorable impression as you listen to others share details about their work, families or favorite sport.  Your objective is to light a flame that will allow those new relationships to grow over time and to also reignite those previous relationships that have grown dim.  This can only happen when you approach any new encounter with a friendly 'Hello' and following up with "Tell me a bit about …"  You can also work toward being a helpful problem solver. Do this by freely sharing your own expertise or connecting your contact with someone who can bring them closer to solving their problem. By helping with no strings attached you can instantly create a rapport that allows a wide range of possibilities that will pay high dividends over the next year and beyond. Think about how you can make a difference and then follow through with action. That's when the magic happens.
The time is now to make an impact through active engagement. With these few tips you now know what to do to create a lasting impression for yourself and your business. Reaching out and giving your all to new connections and with those rekindled contacts will make 2014 better than ever because you've paved the road toward rewards which otherwise would not be available. I can hardly wait to see you in action 😉 Be sure to share some of your own tips and new experiences below. Wishing you and your family a grand holiday season! ~De
WOW Network President/Founder
Email: [email protected]
De Harris is an Alliance Business Professional with over 18 years of expertise as a manager, business owner, and personal & business development coach. She is passionately dedicated to keeping the web challenged expert in the know by offering solid networking connections and support through educational opportunities from experts located around the world. Make sure Follow De and download your FREE GIFT HERE!
Take a moment and share how you network and

also join us in Building Your Empire.