Believe in YOU! by Mary Chatman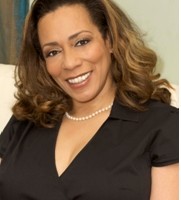 Be comfortable in your own skin and always stay true to yourself. You cannot live your life trying to be what everyone else wants you to be by molding yourself to the opinions and expectations of others. When you do, they may be happy, but you will be miserable. It's best to ignore anyone who doesn't believe in you, including your spouse. It's unclear why someone would marry someone that doesn't believe in them anyway. If you have a dream, purpose it in your mind, don't just wish it and think it's going to come true.
The idea is when you really, I mean really love yourself; you are comfortable in your own skin. It doesn't matter what that skin looks like either. It may no longer look and feel like a baby's bottom, or be as tight as it once was, but you've got to love it in order for someone else too, husband included. My mother used to tell us, all five of us girls that if you don't love you who will. That stuck with me throughout my life and I know without a doubt it helped me get through many crisis. When we love who we are it opens the door to love and romance.
You don't want to be the kind of women that picks up on the slightest negative slur, and never hear the good stuff. You don't want to be the women who stores criticisms forever and miss out on hearing the compliments and allow them to evaporate instantly. Having a positive outlook on life keeps the windows inward open. Maintaining a spiritual walk is where it all starts. It's where the real you that God intended for you to be can flourish.
One morning this beautiful sentiment by Joel Olsteen was awaiting me in my inbox. Joel's point is a good one! Love is the foundation for everything we do. A good marriage, maintaining a healthy marriage starts with a healthy you. Good health from a healthy, happy, marriage point of view means loving yourself first and foremost.
Joel's point….
So often, it's easy to get caught up in our to-do lists of life. You might even have a spiritual checklist in your mind of all the things you think you need to do in order to please God. And we should have the desire to please Him and follow His commands, but pleasing Him starts with our heart condition. Scripture tells us in 1 Corinthians that only faith, hope and love will last into eternity. We can't have faith unless we first have hope, and our faith won't work without love. The point is that we have to remember to adjust our focus and make sure that we aren't just going through the motions in our spiritual walk. We can do a lot of "good" things, too. But if we don't have love, they won't matter in eternity. We can have a lot of knowledge, but if we don't have love, it won't do us any good. However, when love is the foundation for everything we do, it honors God and opens the door for the life of victory in blessings He has prepared for you! The end! ~Joel Olsteen~
I encourage you to hug yourself, blow kisses to yourself in the mirror, and tell yourself often, "self…I love you!" It may sound silly and self-indulgent but these are habits you definitely won't want to kick. You are conditioning your mind for love. It's a constant work but once you get the hang of it you'll find a sweet serene spot of pleasure that will be irresistible to any good man. Love YOU; believe in YOU and he will too! ~Mary