Can Something As Simple As Your Driver's License Help You Set Goals? by Marisha Barber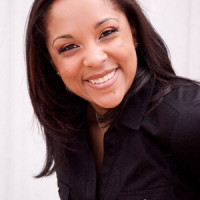 So yesterday was my 31st birthday. Eventful only in that I had to get my driver's license renewed. Since I didn't think far enough ahead to bring a book with me to the DMV I took some time to look at my old license and realized that a lot could happen in five years.
Since I had my picture taken last I gained then lost 35 pounds (with the help of Chalene Johnson I should add here). I published two more books. I got a new job and I changed my hairstyle. However, there is still so much more I want to accomplish. What's going to happen between now and the next five years?
One of my goals is that I'd like to not only maintain the weight that I told the gal behind the DMV counter but weigh even less. Do you know what you want to accomplish in the next five years? Five months? Five minutes? Let me help!
Marisha Barber
Independent Team Beachbody Coach
http://www.infectiousenergy.com
Marisha Barber has experienced the ups and downs of weight loss. As a result she decided to dedicate her life and passion to helping others achieve their health and fitness goals.