Deliberately Be by Bea Shaw, WOW Vice President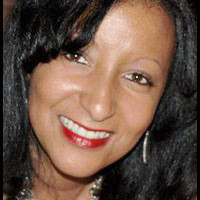 Thanks to Susan Brown of Impact Coaching for inspiring me to identify my one word intention for the year. It is amazing how one word can keep you focused on making the most of our current situations. That one word for me is Deliberate. Progressive thinking and living is essential to the well being of our families and ourselves. It is often said that life is learned through experience. I, too agree that life's experiences create an important framework of who we are and why we are. What is our mission? Why were we placed on this dear Earth? And how do we ensure our mission is aligned with that of our heavenly Father? It's a difficult quest to conquer, however, being deliberate allows room for a clear mind to make the best decisions possible.
I thought to examine the conceptual definition of deliberate and it reads, "to think about or discuss issues and decisions carefully." Well, that sums it up! But it's not that easy. We often fail to strategically think of the decisions we make, until after they have been made.  As a result, we are left with feelings of regret, or what if? God makes no mistakes and all things we experience are on purpose. Our purpose is to make the best decisions toward a higher standard of being.  In an effort to administer a deliberate way of life, I decided to incorporate some simple tools. These simple steps have brought clarity and a greater understanding of the paths I should walk as I take the journey toward my purpose.
Write it Down- The best ideas start after they are written. Translating a vision into words is the first step towards allowing the vision to manifest. Keep a journal nearby.   By keeping this information close, you'll be able to capture the goal and begin achieving it. This creates a carefully examined journey towards your goals, rather than an idea that never came to life.
Speak with Others- Ralph Waldo Emerson said, "Our best thoughts come from others." (1) This serves true in all aspects of life. One must be able to speak openly to others about issues that you may be facing, while taking the time out to actively listen and take note of their experiences. This opens up your brain to consider a different point of view other than your own.
Self-Identify- We as strong women wear many hats: parents, sisters, mentors, best friends, exceptional co-workers, professional businesswomen, spouses, and most importantly servants of God. "She was a woman who knew who she was and how she had gotten there."  –Lisa Mangum, The Forgotten Locket. (2) This quote illustrates the importance of knowing whom you are and how you have come so far from where you began. God is the pilot, and by understanding who you are, you will continue to make the best decisions towards finding your purpose in life.
Starting today, I challenge this talented network of women to be deliberate in all that you do. Think strategically about all things in your life. Most importantly, incorporate these simple tools in order to achieve a positive balance while constantly growing each day.
Deliberately be, 
Bea
Bea Shaw, WOW Network Vice President
Send Bea a note. She would love to hear from you! [email protected]