Discover Genuine Happiness This Holiday Season by De Harris, WOW Founder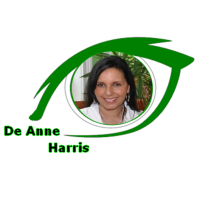 The best and most beautiful things in the world cannot be seen or even touched. They must be felt with the heart."  Wishing you happiness. 
~Helen Keller
At this very moment many of are of us are in full holiday mode and with all the hustle & bustle of the season it is easy to get caught up in the excitement but soon find that it all ends too quickly leaving you stressed and maybe even a bit empty inside.  I propose this year that you look at the season with fresh eyes. It's fairly simple and you may even find that these pointers will also help move you toward genuine happiness throughout the year adding to an even richer daily life experience.
Begin by living in the moment as you move through the many celebrations, gatherings and gift giving opportunities of the season. Stop and look around. Take in the fullness of the beauty and wonderment that is around you. Take the time to give heart-filled thanks and consciously do this several times a day until it becomes second nature. By liv ing in the moment you are able to just be. It is when this becomes a habit that you stop wondering where all the time went and can really enjoy your life.
Next, start surrounding yourself with people whom you find fascinating and who lead fascinating lives. You will be charged up by their positive energy. Make it a point to begin creating memories and experiences that validate all that is good within your life. This too should be a habit that you cultivate.
True happiness will also be yours if you begin to just give from your heart. Give. Give. Give. Give till it hurts. Become generous with your time, your wisdom, and your talents. You will find that true happiness will grow from within you. Also make this a habit and genuine happiness will find you through your generosity. You will also become more popular too! lol
Remember that by being present in each moment your stress and frustration levels will decrease dramatically. When you surround yourself with positive people you will always be fortified so you can push forward and when you give from your heart then you are cultivating a garden that will always be rich in harvest. Each of these actions place you on the road toward one of life's most precious gifts…happiness. Now genuine happiness is within your reach all because you were brave enough to start in a place called 'self'. Wishing you joy, happiness and blessings this holiday season!  ~De
Takeaway – Genuine Happiness Comes from Within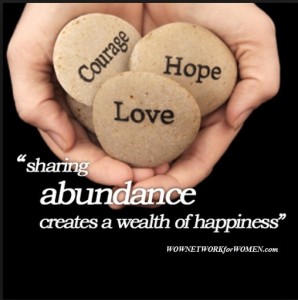 WOW Network Founder/President
Email: [email protected]
De Harris is an Alliance Business Professional with over 18 years of expertise as a manager, business owner, and personal & business development coach. She is passionately dedicated to keeping the web challenged expert in the know by offering solid networking connections and support through educational opportunities from experts located around the world. Make sure Follow De and download your FREE GIFT HERE!
Take a moment and share how you network and

also join us in Building Your Empire.