Get back to love! by Mary Chatman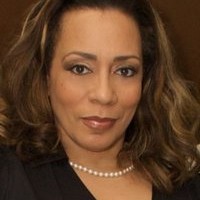 "We are told that happy marriages are based on good communication, shared values, a sturdy support system of friends and relatives, happy, stable childhoods, fair quarrelling, and dogged determination. But in a survey of 470 studies on compatibility, psychologist Marcel Zentner, Ph.D., of the University of Geneva, found no particular combination of personality traits that leads to sustained romance undefined with one exception: the ability to sustain your positive illusions."  The above excerpt is By:Helen Fisher, Ph.D., from "O, The Oprah Magazine" 
I totally agree with Dr. Fisher because, it's the same thing as loosing respect for your mate, once it is gone everything else seems to unravel. Everything they say and do is quite annoying. Often when relationships are at this frigid icy state of being, it is very difficult to reverse although not impossible.
When a relationship turns icy, the best thing to do is nothing at all. Well not really, but don't make matters worse by blowing cold air on an already icy patch. Simply take some time to step back and examine yourself. Begin with a whole lot of prayer! Ask yourself some hard questions like:
1. Am I being honest with my feelings and effectively communicating them?

2. Have I been negligent?

3. Have I been short tempered?

4. Have I been unreliable?

5. Have I been abusive?

6. Am I showing enough support?

7. How often do I initiate romance/sex?
I could go on but you get my point. Each person in the relationship should take some time to go inside of themselves and be completely honest with one self. This action is really the first step to beginning to break the ice. Don't wait for your partner to find fault because you may find it in yourself, if you're honest. This is the hard part for sure, admitting it. I have to say though it is so important to admit when we are wrong and acknowledge the hurt that we may have caused. This is essentially the second step to turning things around and at this point there is hope.
We are born to love. That feeling of elation that we call romantic love is deeply embedded in our brains. The thing about it, people give and receive love differently, if we can just learn to accept that. We are a need based society and when we feel that our needs aren't being met, the first thought that comes to mind is, it's time to bail out. We either say we want to be by ourselves and do bad, or begin the search for the "ONE!" The sad part about that, there are people out there that still don't get it….the grass is greener until it's NOT.
Remember the love that brought you together and find your way back to it one day at a time. Once you complete step one and two you can slowly interject romance back into the relationship. A soft answer, a kind gesture, a sincere compliment, "let me get that for you honey." You see where I'm going…..back to love, and this time around it's going to be even better! ~Mary
The Art of Romantic
Decorating