How to Balance Mind, Body and Spirit for a Happy Life w/ Gena Livings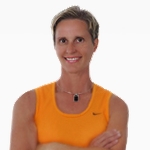 Life is filled many challenges and none greater than balancing those demands which rob us of our sanity. Read on for Gena's lifestyle tips and listen in as she discusses what it takes to achieve happiness through a balanced mind, body & spirit.
Gena's 4 Healthy & Happy Lifestyle Tips

1. Be communicative. Express your feelings in a non-threatening, non-combative way to significant people in your life, including your family, friends and business associates. Don't wait for the pressure to build and then blow your top. Catch the anger or concern before it causes you stress.

2. Find time for yourself, alone, every day. Even if it's just 10 minutes in the bathtub or 20 minutes walking or working out at the gym or with a friend. Spend the time in constructive ways such as meditating, listening to soothing music or just enjoying nature.

3. Don't try and keep up with the Jones'. Seeking material things is healthy until it becomes more important than human things such as sharing time with loved ones, enjoying a sunset or catching some rays at the beach. Find work you love and do it with a happy heart.
4. Build a network of trusted friends with whom you can share ideas, joys and sorrows. Remember to give as well as to receive.
Gena radically redesigned her life after spending 18 years in a high-stress corporate environment that left her body and spirit utterly depleted. She studied nutrition, sports medicine, lifestyle modification coaching and fitness training before getting certified as a Health and Fitness Professional. She now supports private clients and a growing on-line community with heart-centered, easy and practical ways to balance mind, body and spirit.
Learn more about Gena and the great work she does at GenaLivings.com.
Grab some tea and check out Gena's in-depth interview.