Pluggio Review by Jonathan Senior, WOW Virtual Training Director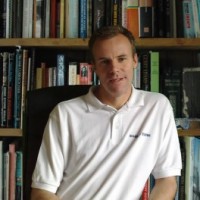 Pluggio is a web based twitter management tool,with a few twists. Maybe it has struggled to compete with the massive higher profile tools like Hootsuite but having spoken to Pluggio creator Justin Vincent a couple of times I am not sure this is his goal.
So what is Pluggio
Pluggio is first of all web based. This means there is no software to download, no incompatibilities, no "an error has occurred" error messages. Having software on the "wrong" machine" is a thing of the past.
Once you are signed up, just link your twitter account,and away you go!
The Pluggio workflow isn't totally intuitive, although it does have a certain amount of logic to it. There are a stack of "start" tutorial videos to get you going.
Pluggio helps you to be 'the signal not the noise' and whereas most twitter software helps you get more followers
(Pluggio does this if you want it to by the way) Pluggio helps you get more followers by using a two pronged attack – specifically
a. By finding interesting people
b. Tweeting cool stuff
Lets take each in turn.
Finding interesting people.
You can find people who are tweeting certain words and phrases, hashtags and specific locations. You can turn this feature on or off. Once 'found', people are not alerted in any way. They are saved (not is a twitter list – Justin assures me that this is coming soon). At the moment, I have around 100 people who Pluggio thinks I might want to talk to.
Tweeting cool stuff
With this cool feature you can add an RSS feed, any RSS feed!, and post from it to your twitter stream.
Thinking about it – you can any RSS feed posts and comments from; a blog, from a forum, anything. The logic here is that if you can't be the source, be the Resource.
One final feature is that you can add tweets to a 'rolling schedule'- In essence this means you can add tweets to a heap which will then be tweeted at random intervals.
You can add anything onto this queue and give the illusion that you are sat at your desk, when in fact you are nowhere near it!
There are several feature which I don't use so can't pass comment on and these include bulk upload of a spreadsheet of tweets, (Of course Pluggio gives you the spreadsheet template to download) and I tend not to upload photos to twitter so I can't comment on this.
All in all, if you want something that is reliable, funky and where the top man answers emails personally, look no further than Pluggio.
(Oh and if you want to read some more about my twitter thinking, check this out>>
WOW Network Virtual Training Director 
Get a Super NINJA LinkedIn profile.
FREE Online Training Course 
Just jump over to sharp-end-training.net