Reminder for Tomorrow's WOW RADIO Exclusive Interview with Gena Livings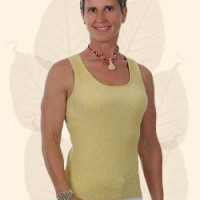 The Women of WOW  RADIO goes LIVE tomorrow with our special guest, Gena Livings, the founder of Gena Livings – Inspired Wellness.  We are uplifted and inspired by Gena because she helps so many women lead more vibrant and happy lives from the inside out through her fitness business, her blog and through her on-line guidebook series.
"The Livings Key Principles. "You will be inspired too once you learn how she was able to radically redesign her life after spending 18 years in a high-stress corporate environment that left her body and spirit utterly depleted.  She  answered to a higher calling and discovered her true passion once she embarked on her journey to study nutrition, sports medicine, lifestyle modification coaching and fitness training.  Then found her home by  becoming certified as a Health and Fitness Professional and now  supports private clients through her coaching principles and within a growing on-line community with heart-centered, easy and practical ways to balance mind, body and spirit.Listen in tomorrow to what is sure to an interview filled with useful tips & tools for your life. Join us online @ For more information about Gena & to download her Fr*ee on-line guide visitGenaLivings.com .
Date / Time:
Wed – 4/06/2011
12:00p EDT

Call-in  Number: (646) 929-2284

Listen & Subscribe
Enjoy live each week or download
at your leisure via WOW Radio Broadcast.info
……………………………………….
Upcoming Episodes
Thurs 8:00PM – Diamonaire Lifestyles' w/The DIAMOND Coach
Sun 8AM – The DIAMOND Report- Through a Different Set of Eyes
Questions?
Email us @ [email protected]