Signalert Asset Management
 About Signalert, WOW Network Sponsor



Our Mission:
To help our client family achieve financial security through
active
and successful asset management and lifetime financial planning.
The challenge: To protect, even to grow, client financial assets during periods of economic uncertainty,low interest rates, and considerable uncertainty in the stock markets…
Signalert Corporation, a registered investment advisor, has been meeting these challenges for thirty-eight years.
We know that investors need and want their assets to grow but also need safety & security.

We know that these goals can be achieved – but only by portfolio managers who know their clients individually and well and who are also ready and able to rapidly alter client investment holdings as market conditions change.
For example –
For many months now, money market funds have provided minimal income to investors, as have banks to investors in certificates of deposit. The stock market has remained generally unrewarding for the most part, for more than a decade.
Signalert has, however, been able to locate and purchase for clients domestic and overseas common and preferred stocks that pay dividends in excess of 9% per year!

Signalert has been able to locate and purchase for clients investment grade corporate and government bonds that provide income streams of up to 7% per year, for years to come.
And, when market conditions are favorable, we locate domestic and foreign individual stocks and mutual funds that provide opportunities for capital growth in addition to dividend income.

Meet the Signalert Team

Chairman, Gerald Appel has been directing the management of Investor assets for more than thirty-five years, during which time he has authored or co-authored more than fifteen books relating to investment strategies as well as numerous articles that have appeared in publications such as Barron's Financial Weekly, Stocks & Commodities and Money Magazine. Mr. Appel's books have been translated into five languages; two have received the coveted "Book of the Year Award" from Yale … –more–>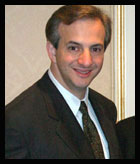 President, Marvin Appel, Ph.D., was originally trained as an anesthesiologist at Harvard University Medical School, and John Hopkins Hospital, concurrently earning a PhD in Biomedical Engineering from Harvard University where he did his undergraduate work as well. In 1996, he joined his father, Gerald Appel, in organizing Appel Asset Management Corporation, a company that believes in active asset management with a high emphasis on capital preservation. Dr. Appel has, in recent years, has assumed the editorship … –more–>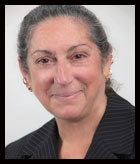 Director of Operations/Senior Portfolio Manager, Roni Grieff Nelson started her career in finance thirty-four years ago, when she accepted a part-time position as office manager and trading assistant with Signalert Corporation, at the time a growing investment … –more–>
Senior Portfolio Manager, Bonnie Gortler, married for 28 years, mother of a daughter now in college, entered into the world of finance, when she accepted, in 1982, a position in the marketing department of Signalert Corp. a growing investment management… –more–>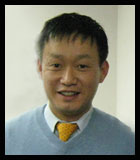 Joon Choi is a Portfolio Manager at Signalert Asset Management, LLC and has been with the company since 2002. He formerly held a Portfolio Administrator position at The Vanguard Group. Mr. Choi received his B.S. from Colgate University in Economics and also earned his MBA from New York University.
We invite you to contact two of our senior portfolio managers, Roni Greiff Nelson or Bonnie Gortler, for further information or, even better, to arrange for a free, no obligation, consultation regarding your needs and goals and whether and how we might be of help. Hundreds of individuals and families have placed more than $200 million in aggregate assets under our care.
Take a moment to telephone Roni or Bonnie at 516.829.6444 to get your questions answered. We look forward to hearing from you!