The Gift of Reciprocity in Life and Business by De Harris, WOW Founder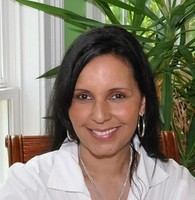 It came upon me recently to share with you the word 'Reciprocity' and its true meaning and what it can mean to you in improving your life and business. The underlying Rule of Reciprocity requires an individual to pay back or return what another individual has given them – whether it is a physical gift or a service. Most people believe in giving back when people give to you. The power held within this real is that the person providing the benefit is ensured of a future benefit from the other individual in return. In order to take, you must be willing to give back. This action is defined as 'Reciprocation' since you are essentially returning the favor or action of another person has provided you. Reciprocation is a powerful action which provides for the development of trusting personal and business relationships. By reciprocating,  you are essentially 'paying them back' for a service or gift that they have provided you with as you continue the cycle of trust. This is necessary in any relationship for it allows you to have a deeper connection and is beneficial for you both.  This also builds confidence within the relationship because you can rely on the other person to return the favor knowing that your actions are not being taken for granted but also keeping in mind that it does take time to build that level of trusting reciprocity. Though receiving is not the focus when 'giving' , it is a measurement of the future doom of  lopsided relationships. You must put your trust in that your actions will be reciprocated. It may not be from who you gave to but you will find through giving that you will never be without when you allow reciprocity to work within your life and business. It is not only fun to give but giving also provides the basis of trust while strengthening the bond  you have with others.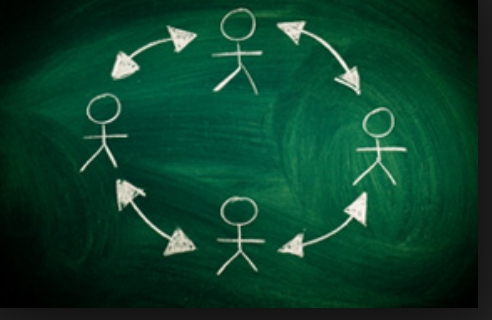 Be aware of occasions when one person in the relationship ends up giving on a larger scale or with more frequency then  what is returned within the relationship since this can cause tension as the other person may feel as if they have been short sided, slighted or simply ripped off. Relationships should be mutually beneficial, so it is important to avoid this type of situation at all costs since this negatively affects the relationship and future reciprocal actions.  Not everyone has the same resources or inclinations when it comes to what they can actually give in return. Therefore, it is best to discuss should the situation arise. By doing so and deciding what each has to offer one another, you can come to a win-win solution. If you find that the law of reciprocity is not upheld by the recipient, this can serve as a deal-breaker for future encounters. Yes, there are users and leaches in this world. Stay open so you can honestly communicate and continue to positively influence the amount of trust and growth within the relationship. The point is to do what is necessary to cultivate stronger and mutually beneficial relationships over time.
As business women it is important to always uphold the Rule of Reciprocity and regard the law with much respect. Trusting relationships are important for building long lasting-relationships and can have either a positive or negative effect on your career depending whether you choose to partake in the action of reciprocity or not. Be the one who always takes the lead in doing right instead of focusing on being right. When you do, you will find that the action of reciprocity always works in your favor. The good generated are the building blocks that allow for mutually satisfying relationships that form a great foundation in your life and business. Reciprocity is the highest form of humanity. Take a leap for you will gain the most in the end. Remember, a happy life equals a happy business!
WOW Network President/Founder
Email: [email protected]
De Harris is an Alliance Business Professional with over 18 years of expertise as a manager, business owner, and personal & business development coach. She is passionately dedicated to keeping the web challenged expert in the know by offering solid networking connections and support through educational opportunities from experts located around the world. Make sure Follow De and download your FREE GIFT HERE!
Take a moment and share how you network and

also join us in Building Your Empire.