WOW Network Blog for Women
Welcome to the WOW Network Blog where we bring the expertise, wisdom, and insight of our expert community to you through written word!
The contributors of this blog are seasoned entrepreneurs, network marketers & corporate professionals joining together to share their knowledge & experience. Topics range from money, career advice & personal development.
Subscribe above & begin to see just why the WOW Network is quickly becoming a trusted resource for women everywhere!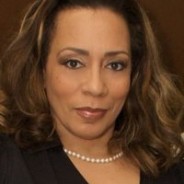 Ok, here's the deal undefined in the beginning, it's flowers, intimate dinners for two, looking sexy, sexy lingerie, breakfast in bed, romantic meeting places, romantic looks and lot's of kissing! Once the dust settles on the courtship of a marriage, it's CNN Sports, fast food, sweatpants, manfriends, girlfriends, girl power, sleeping in, big underwear and silk scarves. But it doesn't have to be that way, and it doesn't have to take much to keep your romance alive. Check out what I call, "Four Forever...
read more