WOW Network Blog for Women
Welcome to the WOW Network Blog where we bring the expertise, wisdom, and insight of our expert community to you through written word!
The contributors of this blog are seasoned entrepreneurs, network marketers & corporate professionals joining together to share their knowledge & experience. Topics range from money, career advice & personal development.
Subscribe above & begin to see just why the WOW Network is quickly becoming a trusted resource for women everywhere!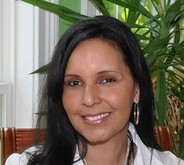 It came upon me recently to share with you the word 'Reciprocity' and its true meaning and what it can mean to you in improving your life and business. The underlying Rule of Reciprocity requires an individual to pay back or return what another individual has given them – whether it is a physical gift or a service. Most people believe in giving back when people give to you. The power held within this real is that the person providing the benefit is ensured of a future benefit from the other individual in return. In order to...
read more