WOW Network Blog for Women
Welcome to the WOW Network Blog where we bring the expertise, wisdom, and insight of our expert community to you through written word!
The contributors of this blog are seasoned entrepreneurs, network marketers & corporate professionals joining together to share their knowledge & experience. Topics range from money, career advice & personal development.
Subscribe above & begin to see just why the WOW Network is quickly becoming a trusted resource for women everywhere!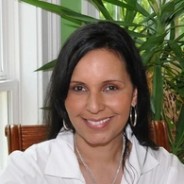 I think in terms of the day's resolutions, not the year's.  ~Henry Moore WOW! We're just a few days into 2014 and already you can sense the energy & anticipation in the air. Over the past couple of weeks I've been asked about my resolutions for the new year. My answer is, as it has been for many years now… NONE!  Not to say that my life is as it should be but I can say it's pretty darn close. 😉 Long ago, like Henry Moore, I too decided to make everyday my New Year! Don't get me wrong, I have specific...
read more