WOW Network Blog for Women
Welcome to the WOW Network Blog where we bring the expertise, wisdom, and insight of our expert community to you through written word!
The contributors of this blog are seasoned entrepreneurs, network marketers & corporate professionals joining together to share their knowledge & experience. Topics range from money, career advice & personal development.
Subscribe above & begin to see just why the WOW Network is quickly becoming a trusted resource for women everywhere!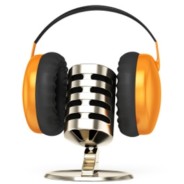 Tune in as Kimyon Zari, @TheDiamondCoach discusses "A Teenager's Experience" …. From Childhood to Adulthood Tune in weekly for the WOW Radio Network, exclusively on Blog Talk Radio Listen to women who are touching lives while living their passion! We educate, discuss, laugh, cry and share with shows dedicated to the best YOU in life & business! _______________________________________________________________________________________ News for Life & Business! Get WOW delivered to your...
read more