WOW Network Blog for Women
Welcome to the WOW Network Blog where we bring the expertise, wisdom, and insight of our expert community to you through written word!
The contributors of this blog are seasoned entrepreneurs, network marketers & corporate professionals joining together to share their knowledge & experience. Topics range from money, career advice & personal development.
Subscribe above & begin to see just why the WOW Network is quickly becoming a trusted resource for women everywhere!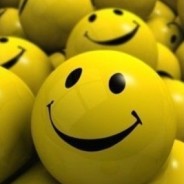 Summer seems to always be a time of fun and enjoyment. If you enjoy summer like I do then you too may want to keep the summer feeling inside of you every day of the year. You can do this by simply committing to start each day with calm positive thoughts. These calming thoughts create a peaceful balance in your mind, body and spirit. You can also achieve this type of calming balance by reminding yourself of the challenges you've faced and your ability to work through them. Life can be difficult every now and then. Sometimes we get...
read more