WOW Network Blog for Women
Welcome to the WOW Network Blog where we bring the expertise, wisdom, and insight of our expert community to you through written word!
The contributors of this blog are seasoned entrepreneurs, network marketers & corporate professionals joining together to share their knowledge & experience. Topics range from money, career advice & personal development.
Subscribe above & begin to see just why the WOW Network is quickly becoming a trusted resource for women everywhere!

Upon starting a business most entrepreneurs don't develop an extended budget. They often make the mistake of not having a business plan and having virtually no clue how long it will take to break even.
Now, with the ability to get free exposure and skip most of the cost of advertising, you can start almost any business on a shoestring budget. Your business can become international via the internet without you even having to leave the house. In just 5 minutes you can buy a domain name for $10 a year, sign up for an hosting company for $10 a month, start your blog for free and start posting to promote your products or services.
You don't need a fancy blog, you just need good content. It is always ideal to have a fancy design or a custom made website, but in the meantime there are so many free themes and templates available today that you will probably find one that you want without investing a dime. You can always invest later on a custom nice.The only thing you will really need to start is a squeeze page or landing page and a blog. You can invest on a website later. Signing up to social media sites like Facebook, LinkedIn, Plaxo, Twitter and others are free and get you exposure, allowing you to reach new friends, prospects and clients. Your friends are some of your greatest allies. With your squeeze page, blog and profile on various social media sites you can start promoting your business or services right away. Build your list of targeted potential clients and make sure to follow-up by email. To follow up most efficiently you will need an auto-responder starting at $15 a month. You now have most of your marketing tools in place for less than a $50 a month.
Once your online presence is set up, you will need to face the world and attend networking events. Select the event that caters to your target market. Otherwise, you will be paying to attend events that will never result in clients.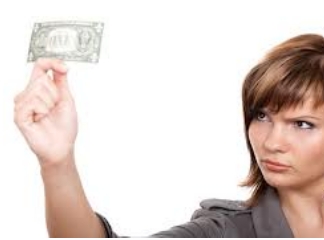 The one marketing tool you can't skimp on is your business card. Even if you are on a meager budget do not print your business card on your own. It won't look professional at all. Remember, you only have 10 to 30 second to make the right impression so don't ruin those precious seconds with a haphazard business card. If people see that you can't invest a few dollars or a few hours of your time on a professional representation of yourself, they will not invest, trust or do business with you.
There are plenty of resources online that offer 250 business cards for roughly $30. I don't suggest that you buy more than 250 cards at a time, because you want to use the back of your cards as a promotional tools also, and change the message on the back on a regular basis. Last but not least, don't try to do everything on your own, because you will end up doing very little during the day and not having enough time to promote your business.
Having a virtual assistant, even when just starting off, will help you tremendously. If you hire somebody even just for 5 hours a month to start that's 5 hours you can concentrate on your core business instead of on paperwork. You can check online on Craigslist for example to find a virtual assistant for $10 a hour. Don't see this as an expense but as an investment. The $100 that you will invest in your assistant will allow you to bring a lot more money since you will have more time for your clients.

You definitely can start your business on a shoestring, but be careful, this is just a temporary situation, if you want your business to grow fast, you will need to investment more at some point, in material, a new website, nicer promotional marketing tools as postcards or brochures and last but not least in continuing education. Only 10% of small business owners invest in classes, programs or coaching programs to take their business to the next level. If you are not ready to reach that goal at some point you won't run a successful business but just a hobby.
© Biba Pedron
To Get More Clients, Make More Money & Get More Time For Yourself. – Download My 3 Free Gifts NOW – 1-A series of 6 videos "Marketing Made Easy" 2- A 60mn audio "Networking Made Easy" 3- My e-course "15 Ways to Instantly Skyrocket Your Networking Results "http://www.TheConnectionQueen.com