Attracting New Clients With Social Networking by Biba Pedron, The Connection Queen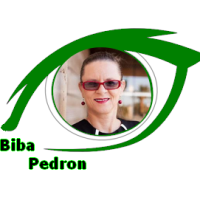 Social networking is still an enigma for some solo-entrepreneurs and I often get this question "should I use social media to promote my business and get clients; and how do I do that?" The great advantage with social media is that it's free! You can potentially start your business with no cost and still have a great marketing tool to promote your business on a shoestring budget. The problem with social media is that it can take up too much time. If you are not organized or don't have a system, you will be very quickly overwhelmed. You won't have strategies and won't see any results. You may give up or become distracted before seeing the positive aspects of social networking.
Here are 5 simple ways to get you started:
1. Start a blog, even if you have a website – Use free sites like  blogger.com or wordpress.com.  Post twice items at least twice a week. Blogs get better ranking than websites on Google, so it will be easier for people to find you. The more you post, the better your ranking.
2. Set up your profile on Facebook, Linkedin, Plaxo and Twitter – Fill out as much information about you and your business as you can. Mention your website and blog. Put your picture, add articles, videos, everything you have that will help people to get to know you and your service/product better. Link your Plaxo account to Facebook, so you don't have to update it. Each time you post on Facebook or make a change, it will automatically appears on Plaxo. Link your twitter account with your blog. The linking options save you time and worry.
3. Post on a daily basis – I post twice a day, usually – in the morning before I check my emails and in the evening before I turn off my computer. After a while it becomes automatic. A lot of people ask me "what do you write about twice a day?" You have to find a balance between giving free information and promoting your business. If you try to sell each time you post, people will see it as spam and will block you.Don't try to sell anything; promote your free offer instead. Bring people into your marketing funnel. Attract them with a free report, or a free CD, or both (as I do on www.theconnectionqueen.com
4. Join groups and forum related to your target market – I personally noticed a better result with the groups on Linkedin, than on Facebook. I post once a week. My posts normally involve an invitation to my teleclass, offer free tidbits of information or promote a product. Since you joined a targeted group, you know that people will relate to what you do and promote. I get numbers of new subscribers from those groups.
5. Start using videos and post them on Youtube, Viddler or Facebook and everywhere you can. –  Don't wait until you will get a professional video. Take your camera and make a 2 minute video to start. What you want is exposure, not become a professional film maker. I know millionaire internet marketers that still make amateur videos because they get more results than with a more professional one. You want to be true to people. But remember communicating with people and getting new contacts/friends on social media is just step one. You must also have a follow-up system to keep in touch with those people after, or you waste time and money. Don't miss the boat use social media to your advantage.
© Biba Pedron
Get More Clients, Make More Money & Get More Time For Yourself. – Download My 3 Free Gifts NOW – 1-A series of 6 videos "Marketing Made Easy" 2- A 60mn audio "Networking Made Easy"3- My e-course "15 Ways to Instantly Skyrocket Your Networking Results" http://www.TheConnectionQueen.com