Summer Vacation Insights: Aruba Your Way by Bonnie Gortler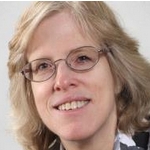 WOW! It's that time of the year for you business owners, professionals, and entrepreneurs to slow down, relax, and collaborate with your family together by taking a vacation. You are not alone if you're wondering where is the place to go to get away from it all. The perfect place for you to travel, the island of Aruba, one Happy Island, about 21 miles and located in the southern part of the Caribbean Sea. This island maybe small but it is the perfect place to unwind and relax. Aruba is an attraction to anyone who loves water sports by day and tries lady luck at night at a slot machine, black jack or crap table. The climate is 85-90 degrees year round and it's out of the hurricane belt so weather is not a concern no matter what month.
Aruba is known for the trade winds as the trees sway back and forth, you always feel cool even on the hottest days. Many people go to Aruba for the first time, love it and go back again and again like my family does. Aruba, is my home away from home, it can be a perfect place for you to slow down, explore and experience a vacation that you will always remember. I've been traveling to the island of Aruba since 1980 sometimes twice a year. Aruba feels like a "second home" as I have watched it transform, the growth from a few restaurants and hotels, no traffic lights, goats milk that curdled in my coffee, to an island that flourishes. Aruba is rich with so many different activities, history, incredible scenery, amazing food, and wonderful people. Life is short, live life to the fullest! You have been working all year and have earned a well deserved break. Get out and explore this wonderful island, great people and book a trip now. The Arubians (locals) are very friendly and helpful. Service people in the hotels, owners in their stores, taxi drivers are all gracious and accommodating. Babysitting is available on the island for those of you with small children. English is spoken everywhere by everyone. The official language is Dutch. The local island dialect is Papiamento, a mixture of many different languages. If you went through school on Aruba as a local, you would have graduated from high school speaking Dutch, Papiamento, English, and Spanish. My daughter has an Arubian friend, for years who communicated with hand signals, facial expressions and eye contact each time they saw one another. The joy I felt was amazing when they were able to speak English together the first time and communicate their thought and explore all there is to do in the island together.
Everyone likes to do different things when they go on vacation depending on what is your budget, and how you would like to spend your time. When you go to Aruba, you can stay in an all inclusive resort, relax there until you leave. Others like to go to Aruba and stay on the beach all day and go to the casino all night. There are many companies that will take you snorkeling and other of water activities as well. Everybody is different and you get to choose how you would like to spend your vacation. There are different kinds of accommodations to suit your vacation needs including packages available which includes airfare and food. Whatever your budget is there is a place waiting for you. Now it's up to you to decide that you stop, slow down and celebrate all you have done and giving yourself time off to take a vacation.
When booking your trip you will discover that Aruba has direct plane service to many US cities including: Charlotte, Atlanta, Newark, Boston, Miami, and New York. Aruba has much more to offer than sun, sand and slots. There are so many ways to enjoy Aruba for you and your family. Be sure to read my next article and I will tell you more about Aruba's beauty, my favorite fine restaurants and accommodations of where to stay so you can enjoy Aruba YOUR way. ~Bonnie
Bonnie Gortler (@optiongirl) is a successful stock market guru who is passionate about teaching others about social media, weight loss and wealth. Over her 30-year corporate career, she has been instrumental in managing multi-million dollar client portfolios within a top rated investment firm. Bonnie is a uniquely multi-talented woman who believes that honesty, loyalty and perseverance are the keys to success. You will constantly find her displaying these beliefs due to her winning spirit and 'You Can Do It' attitude. Bonnie is a huge sports fan that has successfully lost over 70 pounds by applying the many lessons learned through her ongoing commitment toward personal growth and development while continually encouraging others to reach their goals & dreams. It is within her latest book project, Journey to Wealth, where Bonnie has made it her mission to help everyone learn the steps needed to gain sustainable wealth and personal prosperity. Look for Journey to Wealth later in 2013!
Like this post? Feel free to use it in your blog or ezine as long as you use the above signature in its entirety.