Steps to Defeating the Time Thief… Procrastination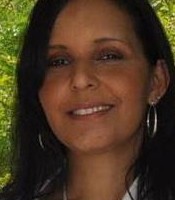 Procrastination is the art of keeping up with yesterday. ~Don Marquis
Let's face it life is just plain demanding. It doesn't matter where you turn there is always another task or responsibility that you have to get done yesterday. With all that is placed upon us it is any wonder that we get anything finished at all! Then add on the dreaded habit of procrastination then you are really in trouble. According to various estimates, societal procrastination has risen five-fold to affect from about 5 percent of the population in the 1970's to about 15 percent to 20 percent of people today. Now at least 95 percent of people say they procrastinate occasionally. If this is one merry-go-round that is causing strife in your life then read on to learn how you may be able to move beyond procrastination into a life where achieving your goals becomes stress-free.  Yes, it takes a bit of time and effort but isn't anything worth having worth working for? Probably the biggest key to overcoming procrastination is awareness. When we become aware, we are not only able to focus on our goals but also, understand the difference between where we are now and where we want to be. This is the reason why awareness is crucial in overcoming procrastination.  Once we are aware (unless you decide to ignore the issue altogether) you automatically place yourself in the best position possible to create change due to use of 'focused attention'.  Completing the tasks brought before you without interruption places you well on your way to creating change within your life. Delaying the inevitable can negatively affect all aspects of your life but by becoming 'aware' of the issue we are shining a light that will help in combating procrastination.
Another great way to help you move beyond procrastination is action. Yes, action. Sometimes we can get so caught up in the details that we fail to put any motion behind our thoughts or desires. We may even have the desire but look toward perfection as the ultimate goal rather than the goal itself.  Being perfect all the time can keep you from actually starting/finishing tasks or meeting the deadlines that can mean the difference between success and failure. Sometimes we just have to let the craziness go and just get it done. This can be easier said than done, so if this is still an issue for you, then maybe consider seeking out help. It is easy become distracted especially when it is a task or deadline we are feeling anxious about. One of the best ways to overcome this is to look beyond our feelings and simply ask for help. If you find that procrastination has become an overpowering force in your life then you would be wise to search for an ally or mental health professional near you. Enlisting the help of a close friend as an accountability partner can be a tremendous help. Make sure this person is a trusted associate since you may run into some very sensitive areas during your growth. Be sure you have places yourself in the best position for success and that the person you've chosen is positive and has your best interest at heart.
Remember, there is always room for improvement in one's life. The best way you can help yourself is with an honest assessment of where you are compared to where you want to be. This can be a challenge for some and so let's say for some reason you really don't know where you stand. Then might I suggest you take a moment to attend our upcoming webinar'Procrastination: Facing a Thief Head-On' with WOW's very own, Kimyon Zari, theDiamondCoach.com.  Within this no pressure webinar you will be able to clearly identify currently held values and beliefs that may be holding you back plus key steps to help you stop procrastinating NOW. Kimyon speaks candidly about This is simply a great way to grow into the success you are meant to have.  Through awareness, action and assistance you too can move beyond all that is holding you back, especially if it is called 'procrastination'. Keep us posted on your progress and we'll see you on the 17th!
                       'Procrastination: Facing a Thief Head-On'
  See full details and Register 

HERE

 

      
~ 
De Harris
, WOW Network President/Founder
email:
[email protected]

De Harris brings over 17 years of expertise as a manager, business owner, and personal & business development coach and is passionately dedicated to keeping the web/tech challenged expert in the know by offering solid networking connections and support through educational opportunities with experts from around the world.